About Us
Ingenioutech is dedicated to delivering results. Our goal is to provide both, a superior customer experience, and tremendous value for our customers. Whether setting up a home office or opening an entire office building, we'll provide a technology solution that is tailored to your needs.
Specializing in next-generation real estate technology, Ingenioutech has over 10 years of experience in Engineering and IT and we are passionate about ensuring that we exceed your expectations. Now is the time time to incorporate IoT and Smart Devices into your real property for exceptional energy savings, functionality, and safety. From automated lighting and temperature control to key-less entry, we've got you covered.
– Ingenioutech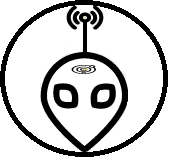 We love our customers and welcome your feedback and suggestions. Use our Contact Us page to tell us what we're doing right or what we can improve on.